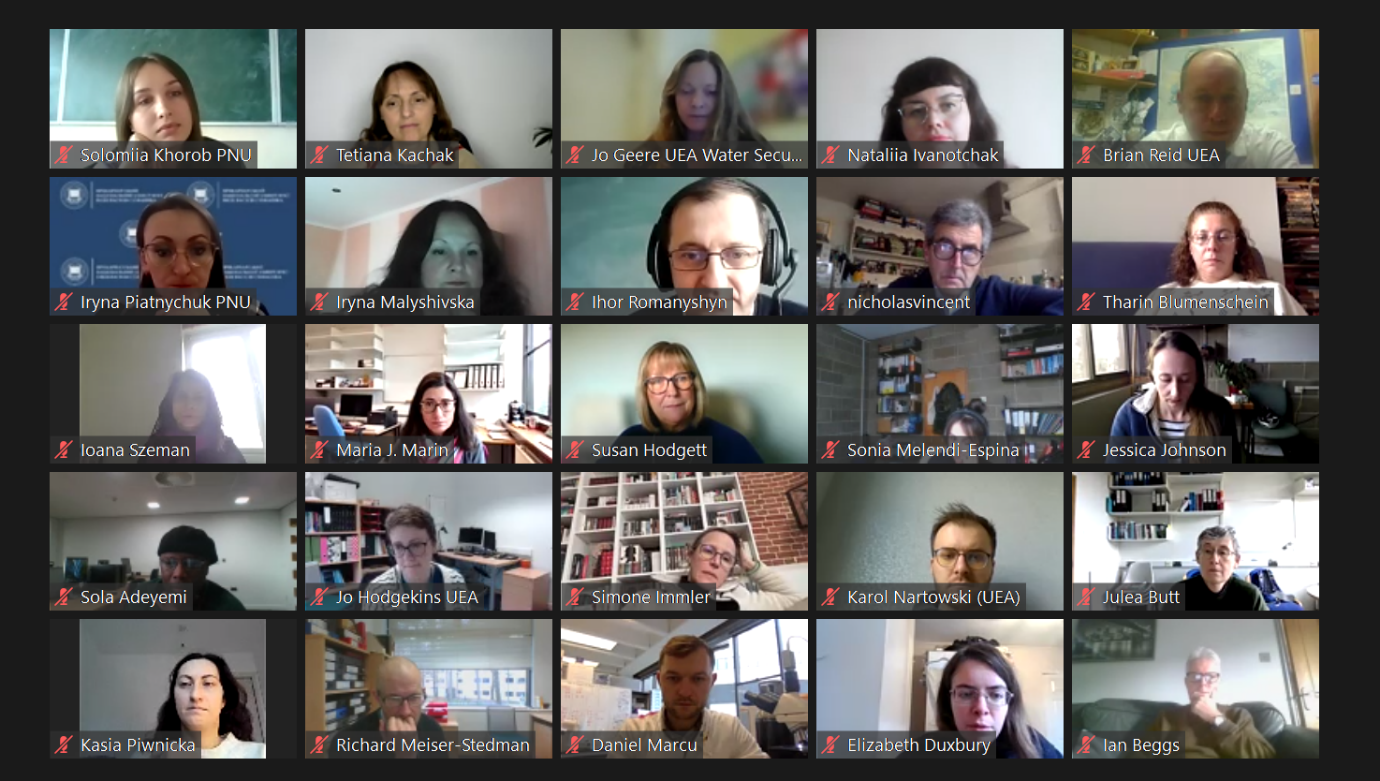 The University of East Anglia (UEA) twinned with Vasyl Stefanyk Precarpathian National University (PNU) in summer 2022 through a Universities UK International (UUKi) initiative, to offer support in response to the conflict in Ukraine.
To develop stronger research links, last week, more than 220 academics from the two universities joined together online to discuss key research topics, share ideas and generate new ideas for future collaboration.
Professor Matthias Neumann, from UEA's School of History and a leading member of the symposium working group, said: "The research symposium with PNU was the culmination of an idea we've been working towards for much of 2022. It was fantastic to see so many colleagues from across UEA and PNU coming together to share ideas and discuss ways in which our twinned universities can collaborate on some of the most interesting and essential research topics of our time."
The participants from the faculty of foreign languages attended "Culture, Creativity and Belief" session.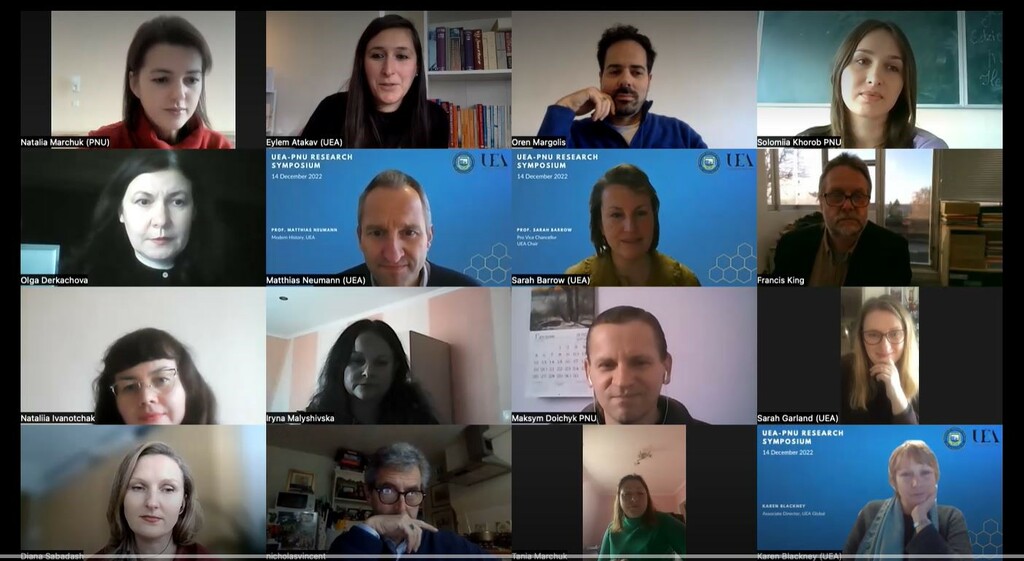 UEA Co-chair of this session, Eylem Atakav, said the session has been "eye-opening… [PNU colleagues'] resilience is something I really appreciate, respect and value". There is a "clear connection between our institutions about how student centred our research is, whatever we do we do is either for the benefit of society and culture and change and impact, and also for the benefit of our students. They come first, that's what excited me most".
Within the group's session a conversation around journalism lead to the suggestion of "a brilliant idea about PNU and UEA working together and having a newsroom bay…[and] using creative writing as a tool for dealing with trauma… how powerful it can be to use this in journalism".
With so many areas for collaboration manifesting, "it feels like the beginnings of a genuinely authentic connection that has come out of conversations today, it has been super inspiring".
[UEA and PNU symposium 14.12.22 summary]