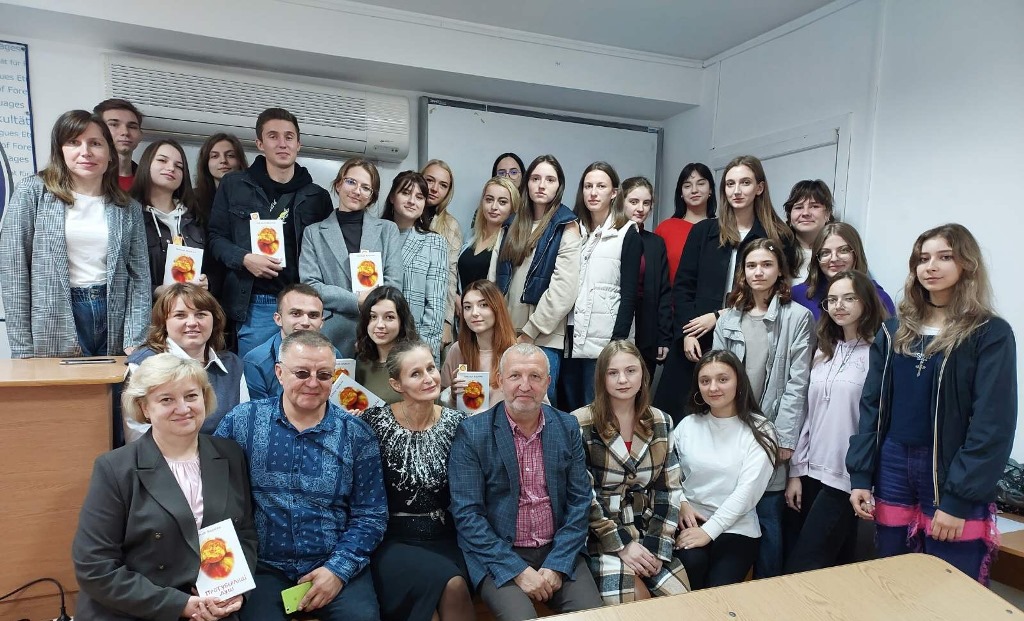 On 29 September, the eve of International Translation Day, the Faculty of French Philology hosted a translation workshop "Ukrainian Contemporary Poetry in French", whose ultimate goal was to give the students an opportunity to test their translation skills. Andrii Bilas, associate professor at the Faculty of French Philology, served as a moderator for the event.
The workshop was attended by bachelor students of the Faculty of French Philology; Nataliia Yatskiv, dean of the Foreign Languages Department; Olha Bihun, chair of the Faculty of French Philology; as well as the teaching staff. It is noteworthy that the workshop was visited by Dmytro Chystiak, a famous writer and translator, doctor of Philology, professor at the Department of Romance Philology, Taras Shevchenko National University of Kyiv.
The workshop had a practical focus: the students tried their skills in translating Nataliia Krisman's poetry. The fourth-year students Teniana Borodaikevych, Diana Zhoian, Uiliia Zaverukha, Vitalii Metelytsia, Pavlo Sorokhtei, Uiliana Oliinyk, Anna Semchuk, Iryna Kharkiv presented their translations for the audience to judge. Among the participants of the workshop was Roman Ivasiv, a well-known journalist, who performs Nataliia Krisman's poems set to music.