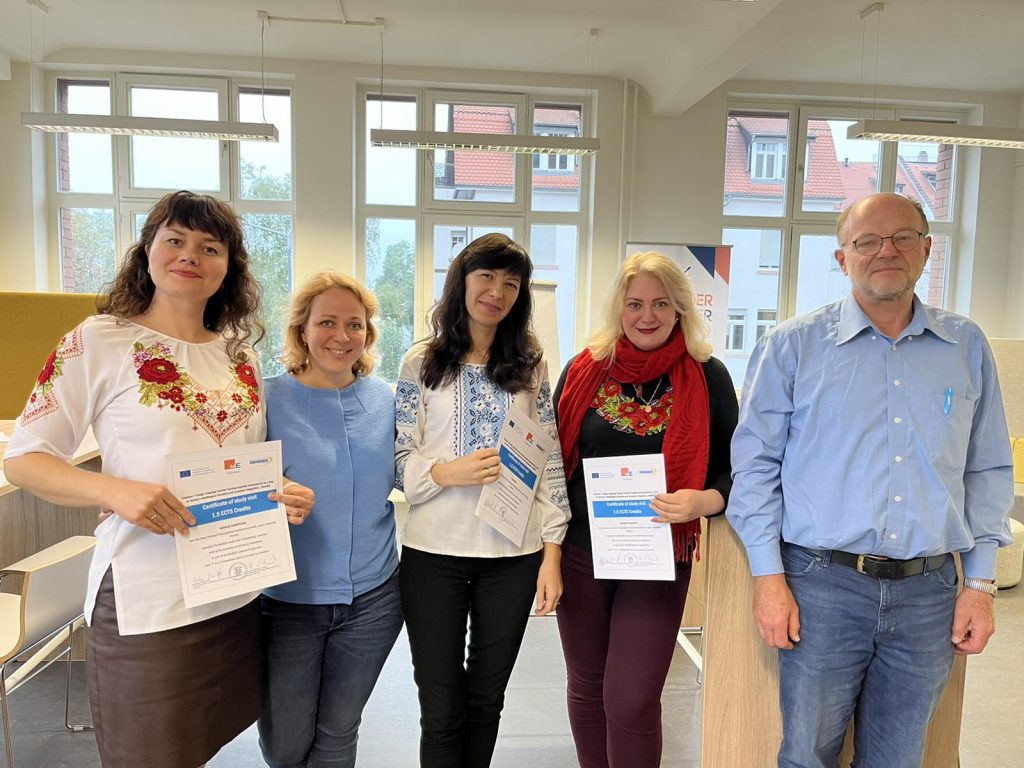 Participants from several universities, members of the project, took part in the event: Heidelberg University of Education (Germany), University of Tartu (Estonia), Aston University (England), Zaporizhzhia National University, V.O. Sukhomlynskyi National University of Mykolaiv, Bohdan Khmelnitsky National University of Cherkasy, Poltava V. G. Korolenko National Pedagogical University, V.N. Karazin Kharkiv National University, Horlivka Institute for Foreign Languages, Ternopil Volodymyr Hnatiuk National Pedagogical University, Vasyl Stefanyk Precarpathian National University.
Within the framework of the project, the participants underwent an intensive training program organized by German colleagues for the successful implementation of CLIL methodology and multilingual education in Ukraine. They listened to the lectures on the educational system in Germany, got acquainted with the model of physically active teaching, discussed the latest means of visualizing educational material, the difference between criticism and critical thinking in the learning process, and also took part in a meeting with the representatives of Heidelberg University Center for Inclusive Education.
The highlight of the program was the attendance and discussion of CLIL lessons conducted by the student teachers of Heidelberg University in the city schools during their school practicum.
Upon completion of the internship, all participants received certificates.