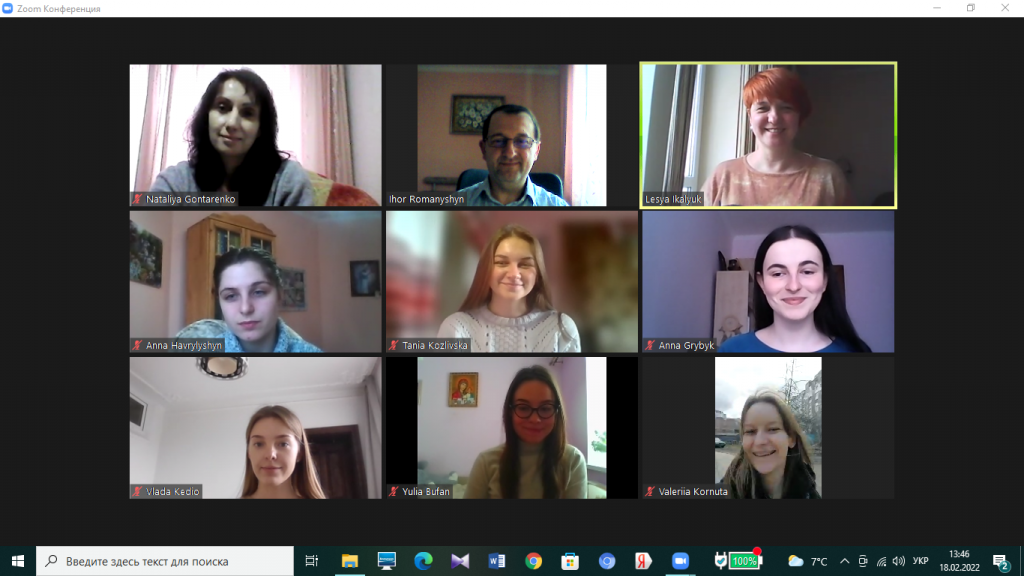 On February 18, 2022, at the Faculty of Foreign Languages, on the Zoom platform, the first stage of the All-Ukrainian Student Olympiad in English took place. The contest for the best user of English was attended by 4-th year students majoring in "Philology" and "Secondary Education" and Master students-philologists of the first year of study.
Olympiad participants performed tasks on listening, reading, language use (in the form of a standardized test) and spontaneous speech (in the format of the IELTS exam). The jury members – Candidate of Pedagogical Sciences, Associate Professor Ihor Romanyshyn, Candidate of Philological Sciences, Associate Professor Lesia Ikaliuk and Candidate of Philological Sciences Nataliia Hontarenko – assessed the level of language proficiency of the contestants and determined the winners of the Olympiad.  They are: 1st place – Anna Havrylyshyn (group A-41), 2nd place – Tatiana Kozlivska (group SOA-45), 3-rd place – Yuliia Bufan (group A(m) -11).
Congratulations to the students and their professors on this achievement! We wish you further success in mastering English!