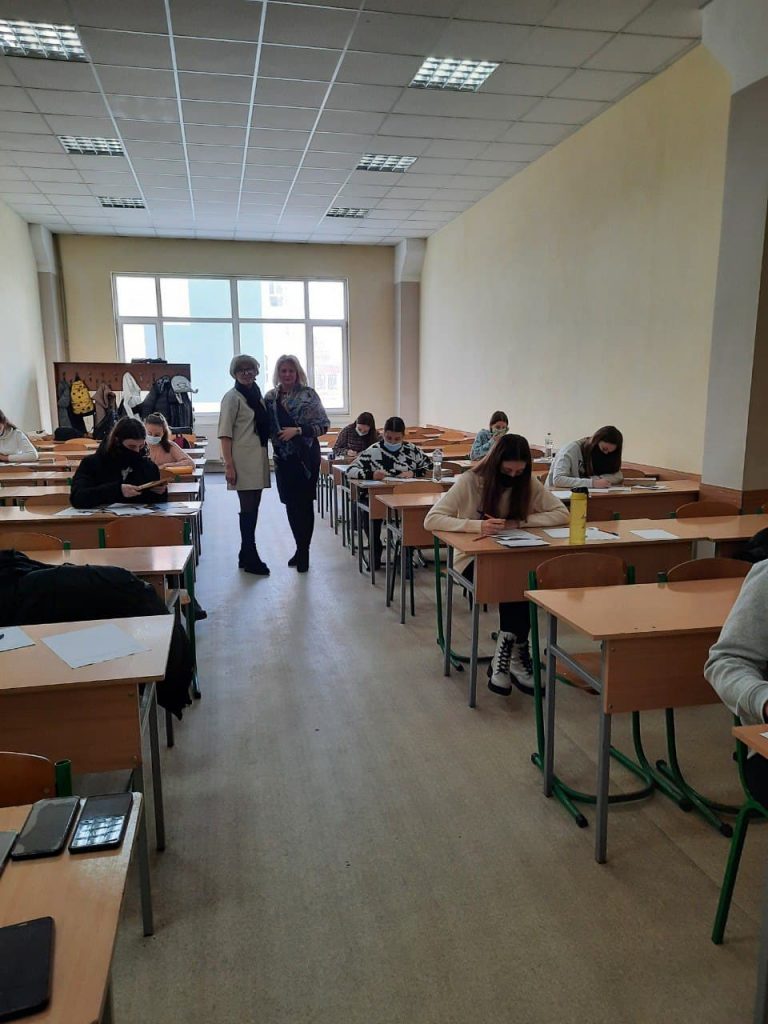 On January 24-26, the 3rd stage of the All-Ukrainian Student English Olympiad took place. The panel of judges included 5 university instructors of the English Philology Department: senior lecturer Lyubov Mykhailyuk (the chairman of the jury), associate professors Natalia Pylyachyk, Iryna Malyshivska and Tetiana Marchuk, lecturer Iryna Bilianska (members of the jury). The sufficient number of participants in this Olympiad (over 70 people) indicates a high level of English proficiency and great enthusiasm of students from different territorial communities of Ivano-Frankivsk region to master a foreign language. Students showed their ability to use English in four different ways as their reading, listening, speaking and writing skills were accurately assessed.
Many thanks to the Department of Education and Science of Ivano-Frankivsk Regional State Administration and the Regional Institute of Postgraduate Pedagogical Education, in particular Yulia Kosenko, for the professional organization of the Olympiad, the opportunity to conduct this event at a high methodological level and feel the talent of the most gifted students of 9-11 grades.
We look forward to seeing all the participants as students of the Faculty of Foreign Languages in 2022!