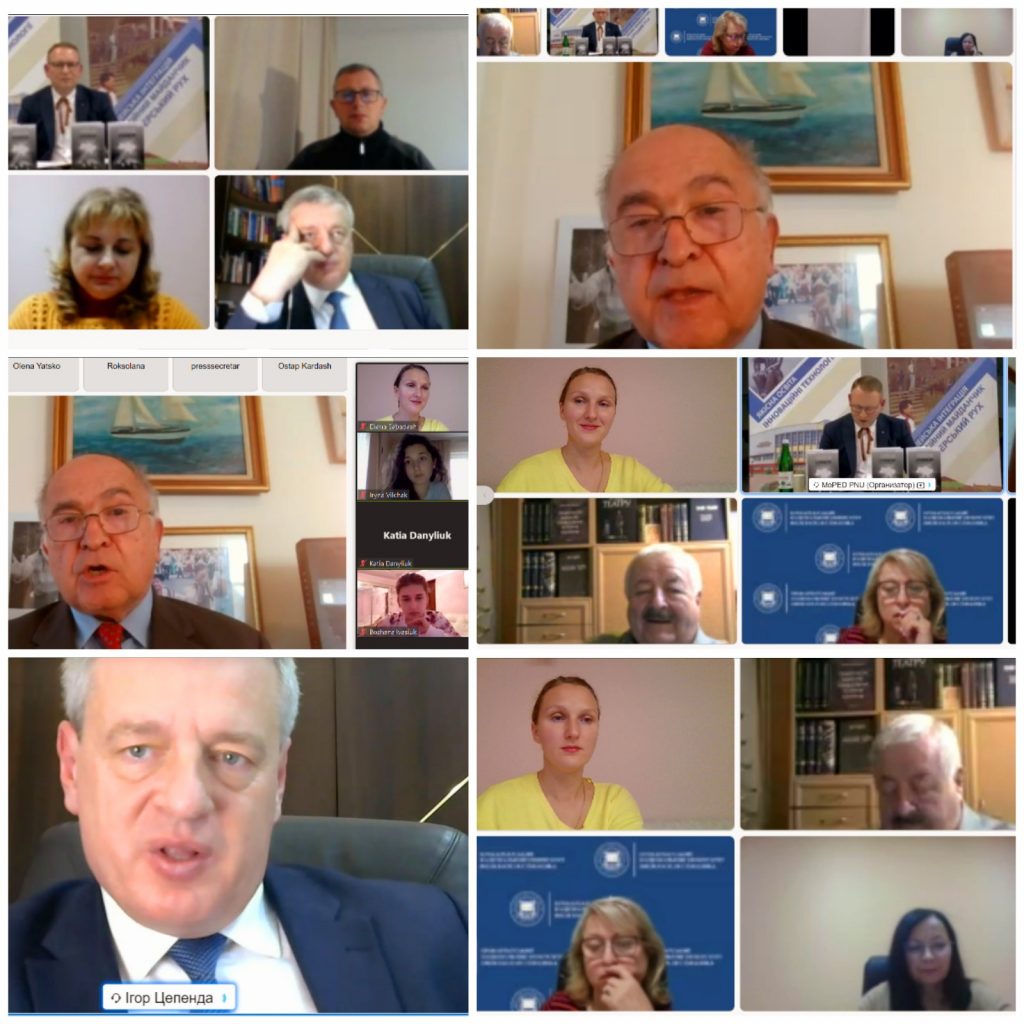 On December 1, students of the group СОА-36 (tutor – Diana Sabadash) attended the presentation of the book of essays "Ukraine in the modern world" by the President of the World Congress of Ukrainians Askold Lozynskyj.
The texts presented in this publication were written by Askold Lozynskyj in the period from September 2020 to the beginning of September 2021. They reflect the author's thoughts concerning the place and role of Ukraine in the modern world and are dedicated to the 30th anniversary of its Independence. The texts are grouped chronologically and problematically into thematic sections, which reflect to some extent the quintessence of the relevant time periods, and in particular, the US presidential election, problems and prospects of Ukrainian identity at the present stage, Ukraine's position on the international arena, as well as domestic issues and external probations and tasks in the context of the great national holiday – the 30th anniversary of the restoration of state independence of Ukraine.
On the issues of the meeting, students prepared essays on the topic "Ukraine in the Modern World". Some of them are presented below.
Essay writing allowed students to better delve into the subject of the book and express their point of view.