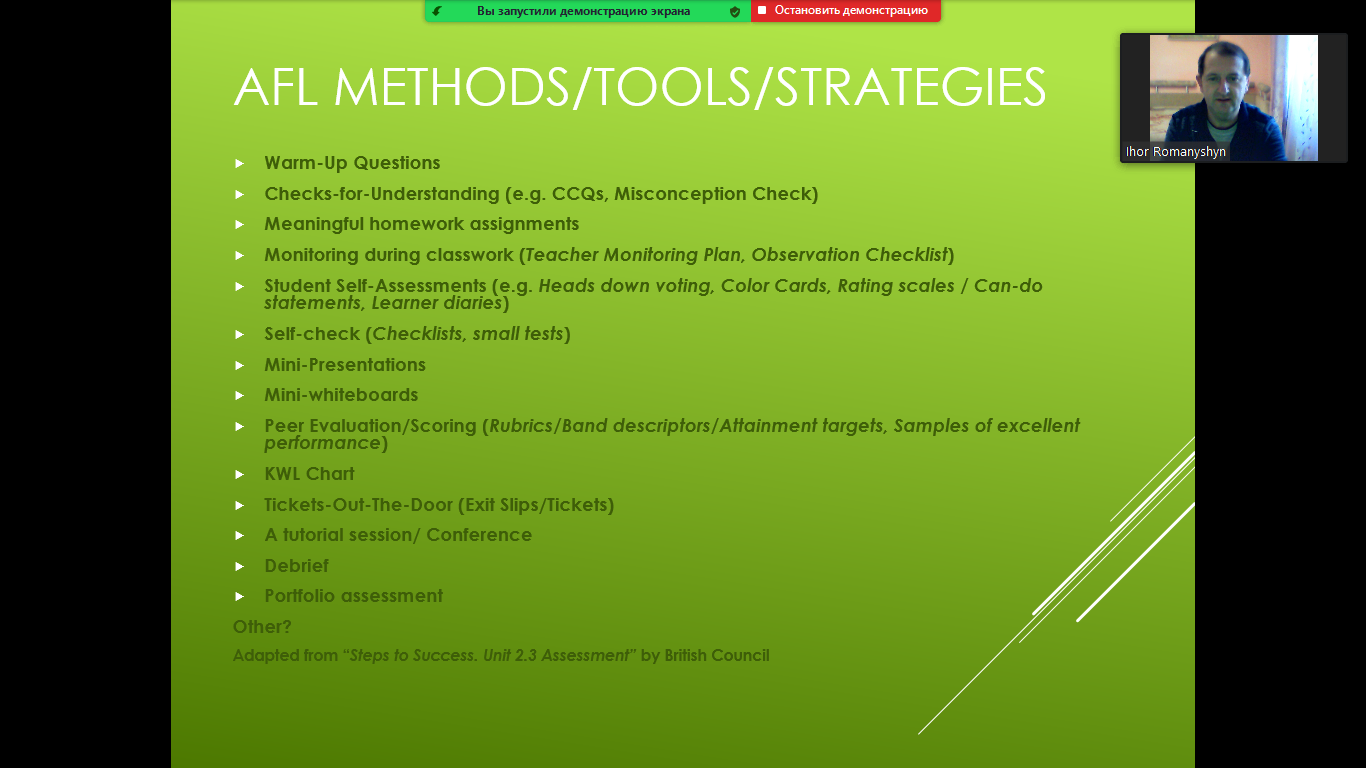 On November 20, 2021, Igor Romanyshyn, Candidate of Pedagogical Sciences, Associate Professor at the Department of English Philology at Vasyl Stefanyk Precarpathian National University, conducted an online training "Formative Assessment at NUS" and a career guidance meeting with English teachers of secondary schools in the city and region.
The event was attended by 31 teachers from such united territorial communities as Bohorodchany, Verkhovyna, Verkhnyansk, Vyhoda, Halych, Horodenka, Dolyna, Yezupil, Ivano-Frankivsk, Kalush, Kolomyia, Korshiv, Lanchyn, Nadvirna, Nyzniy Verbizh, Novytsi, Olesha, Pechenizhyn, Pidhaichyky, Rohatyn, Rozhnyativs, Solotvyno, Tysmenytsia, Yabluniv, Yaremcha, and others.
During the meeting, Igor Romanyshyn, as the head of the educational program "Secondary education (English language and literature)", told about the specialties of the faculty, admission requirements, features of training in educational programs implemented at the Faculty of Foreign Languages. Olga Pavlenko, an English teacher at the Lyceum №1 of the Ivano-Frankivsk City Council, shared her positive impressions of working as a mentor and a high level of methodological training for the students of 014.02 Secondary Education (Language and Literature (English)) during their school traineeship.
According to the teachers themselves, the event was gripping because the acquired knowledge of new methods, tools, and strategies of formative assessment will help them improve the effectiveness of English language learning of students, including those who are going to enter the faculty. The information obtained about the peculiarities of admission and the benefits of training here will be useful to students. It will contribute to their conscious choice of the future profession.
We wish teachers and mentors of our future university entrants to acquire significant success in the profession, and their students to achieve high results in education and during the Independent External Evaluation! We are grateful to Yulia Kosenko, Methodist of the Ivano-Frankivsk Institute of Post Graduate Pedagogical Education, for the assistance in organizing the event.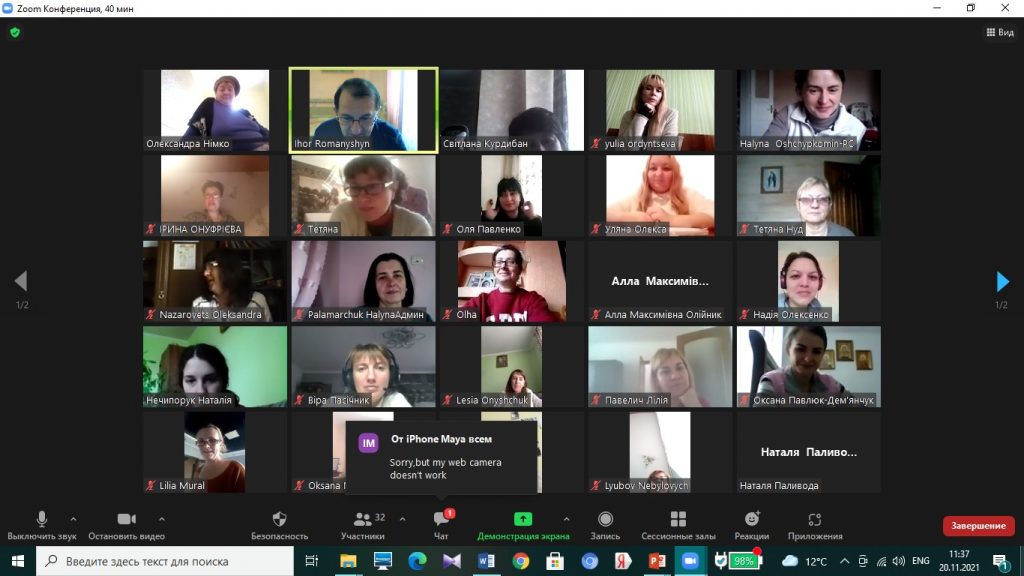 (Translated from Ukrainian by Iryna Hryniuk)