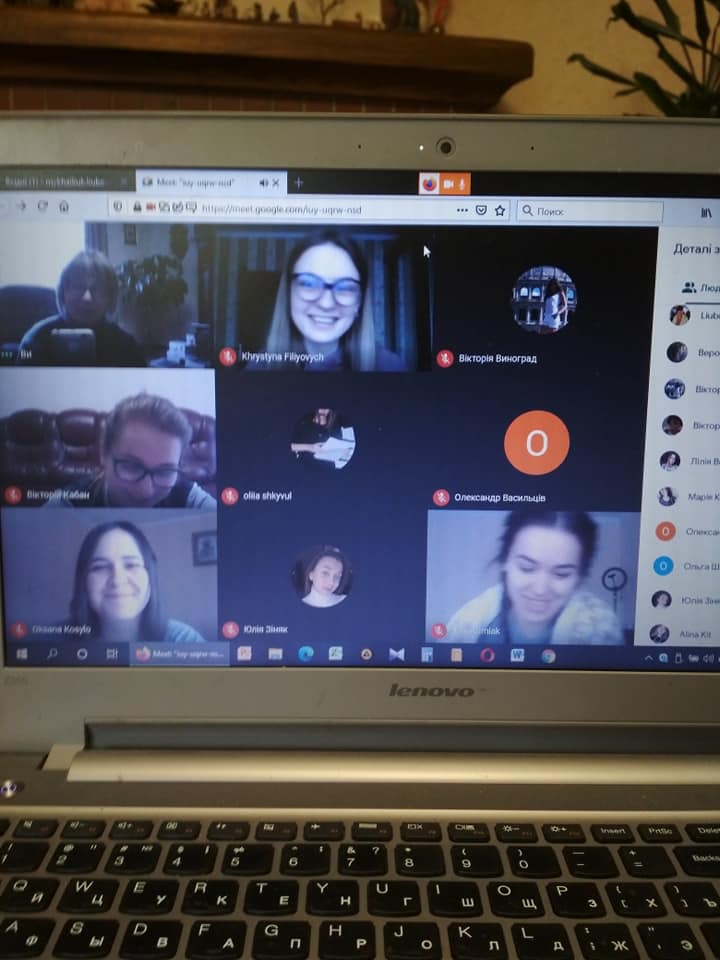 As part of semester meetings with stakeholders, an online event for A 42 students was recently held with one of the city's employers, Khrystyna Mykhailiuk, director of the "Pianyy Korabel" publishing house.
Khrystyna shared with students her experience of employment and the idea of ​​opening her own publishing house, as literature and translation were her favorite subjects while studying at our faculty. Khrystyna Mykhailiuk emphasized the importance of knowing language history and phonetics in the practice of translation, and spoke with gratitude about the lecturers of the Department of English Philology, who gave her the opportunity to gain in-depth knowledge of English. Participation in various creative competitions and conferences. The stakeholder recommended the students of the faculty participation in various creative competitions and conferences, as it plays an important role in the profession of a translator.
Currently, the publishing house works closely with the Department of English Philology, in particular with 3rd and 4th year students during their translation practicum, as well as with the Faculty of International Relations of PNU. The employer noted that our students are competitive in the job market and have the necessary linguistic skills to start working as a translator and gain practical experience over time.
In conclusion, Khrystyna Mykhailiuk encouraged students to set high goals, experiment, read a lot, because it is literature that shapes the conscious personality and even allows you to constantly travel to different countries in a ship called "Book".We are truly grateful to our guest for her interesting story and the senior lecturer of the department Lyubov Mykhailiuk for organizing the event for 4th year students. We are proud that such successful graduates of the faculty as Khrystyna Mykhailiuk lead the elite of the city's translation space and represent Ukraine at the international level.