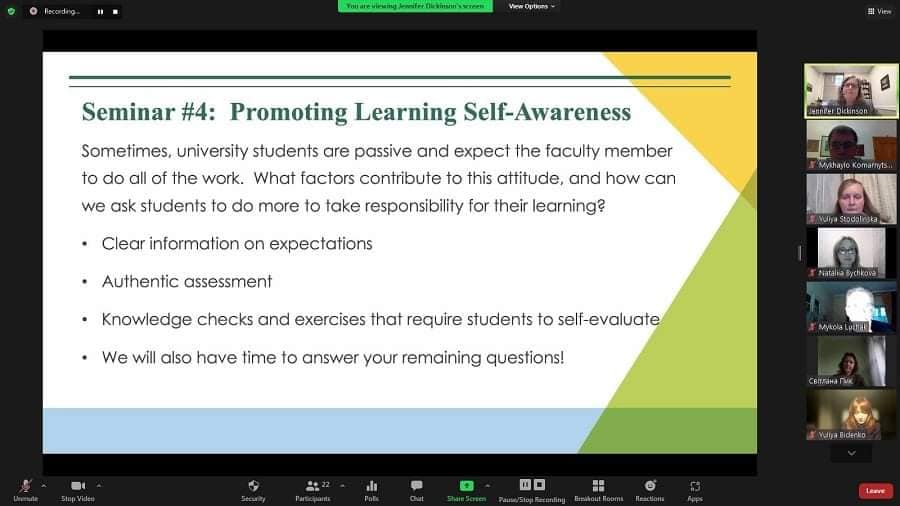 Associate Professor at the Department of English Philology Iryna Dumchak took part in a months-long online training Excellence in Teaching: American Experience, launched by the Center for American Studies at the Faculty of International Relations of Ivan Franko National University of Lviv with the support of the US Embassy in Ukraine from September 27 to November 15, 2021.
The keynote speaker was Jennifer Dickinson, Vice President of Academic and Student Affairs at the University of Vermont (USA), who previously headed the Education Center at the same university for almost ten years. The organizers selected more than 20 applicants and educators from 17 Ukrainian higher education institutions (Bakhmut, Vinnytsia, Ivano-Frankivsk, Zaporizhia, Kyiv, Lviv, Odesa, Ostroh, Mykolaiv, Starobilsk, Kharkiv, Kherson, and Chernivtsi).
Thanks to 6 online seminars, teachers from various disciplines who teach or plan to teach American Studies courses in Ukraine had the opportunity to improve their pedagogical skills. In addition, the initiative was aimed at a deeper understanding of the specifics of teaching in American universities and helped Ukrainian partners borrow the best American educational practices.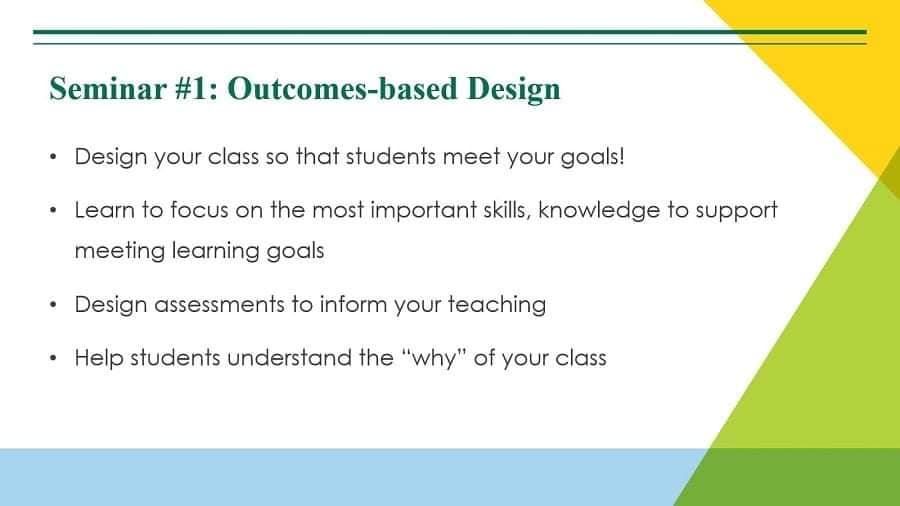 (Translated from Ukrainian by Iruna Hryniuk)